Coyote is a small pale tawny tom with brilliant green eyes. 
He was born to Mayla and Gorden. He was their first kit, soon after his sister Mona came. He was taught to hunt and fight by his mother and father, while his sister was always sick. One day Mona died from her sickness, which is not stated. 
Coyote was named for his pelt color, which made him look like one in the night. He left his old home and joined the life of a loner. Coyote found the twoleg-place and settled down in a old shed. It wasn't much but he enjoyed it so he stayed. 
Coyote found a small pup in a trash can, the dog was sick and injured so he took care of it. Soon when the pup became healthy, he told Coyote his name and where he came from. His name was Wolf, and he was a loner himself. 
Coyote and Wolf sorta grew a strong bond once Coyote let him stay. Wolf grew bigger, which provided protection for Coyote. 
Personality
Edit
He is a caring, big-hearted, calm tom cat. He is also bipolar.
He is bipolar
He is friends with a husky named Wolf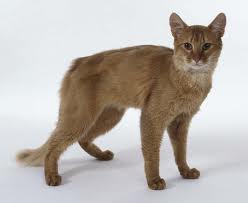 Ad blocker interference detected!
Wikia is a free-to-use site that makes money from advertising. We have a modified experience for viewers using ad blockers

Wikia is not accessible if you've made further modifications. Remove the custom ad blocker rule(s) and the page will load as expected.