Laci is a young female Australian Sheep Dog. She has a white undercoat and a multi-colored top coat that contained the colors of; gray, black, brown and even tan. Her eyes are icy blue.
Coming soon
Personality
Edit
She is very playful and funny. She is also very gentle with the other animals in the farm, she aslo loves to play with a barn cat named Sally. TBC
Coming soon!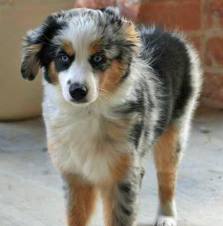 Ad blocker interference detected!
Wikia is a free-to-use site that makes money from advertising. We have a modified experience for viewers using ad blockers

Wikia is not accessible if you've made further modifications. Remove the custom ad blocker rule(s) and the page will load as expected.